​ Welcome to Pair of Pirates
The very best in Pirate entertainment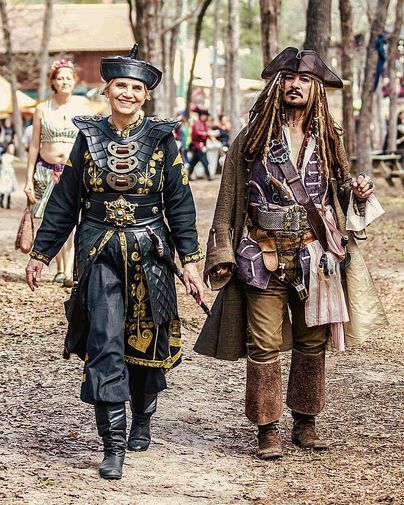 ​Have you ever dreamed of having pirates join you on your next adventure? Invite Captain Jack Sparrow and/or Elizabeth Swann impersonators to your next pirate event. The Captain and Elizabeth can travel together and entertain your crew, young and old alike. We customize our show to your event including games, balloon animals, pirate jokes and a swordfight.
​We have performed at birthday parties, meet and greets, corporate events, schools, and fairs. We also run a show called "Captain Jack's School for Young Pirates." Our characterizations and professional costumes are first rate. Please read our reviews as they speak for themselves. Featured in the VoyageDallas Magazine
http://voyagedallas.com/interview/meet-frederick-flores-pair-pirates-far-north-dallas/
​
​
---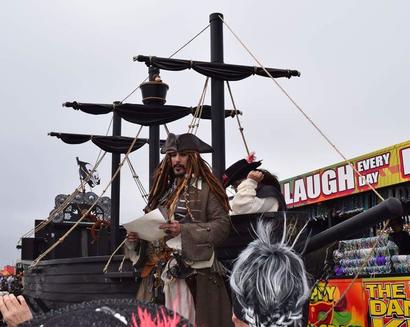 ​No worthy sea faring Captain would be complete without his own ship, "The Black Pearl". This one of a kind ship has been used at Fairs, Theatre promotions, Mardi Gras, parades and other events.


---

If you're looking to hire the very best in pirate entertainment, then look no further.


​We are willing to travel. We make berth in Dallas but can sail to your port for a grand adventure with you and your crew. Savvy? See our Services Offered page for more details. To book an event, click on the Contact Us link above.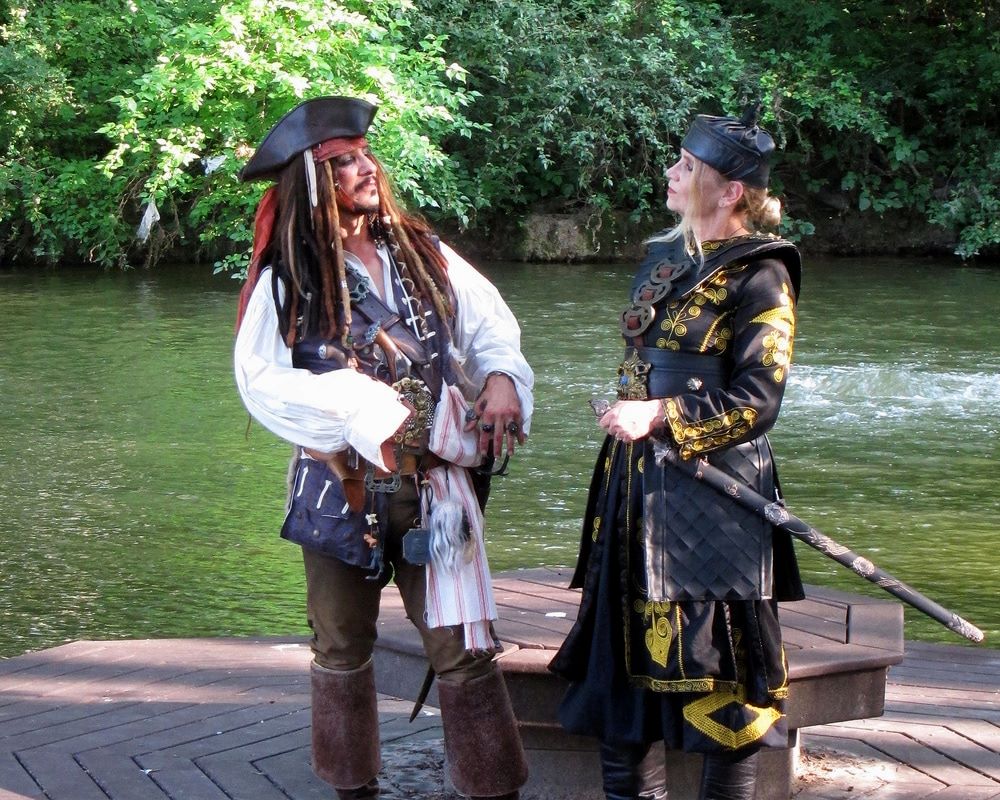 ​Captain Fred Sparrow and Elizabeth Nightly entertainers are not affiliated with, endorsed by, or in any way officially connected with The Walt Disney Company, Jerry Bruckheimer, or any of its affiliates or subsidiaries. Savvy?